Meet the Artist
Discover the captivating world of Mareike Böhmer, a talented artist and photographer from Bad Nauheim, Germany. Known for her exceptional ability to infuse a minimalistic aesthetic with vibrant energy, Mareike's work beautifully combines colors, textures, and shapes which truly creates captivating visual and playful artworks.
"Balanced Minimalism"
An exclusive collaboration between Mareike Böhmer and Klint
This collection seamlessly blends rough brushstrokes and fine lines, utilizing earthy tones that harmoniously merge to form a balanced and minimalist universe. The intricate interplay of geometric and natural shapes, complemented by heavy textures and an array of colors, brings forth a sense of harmony and calm.
The journey 
Mareike's artistic journey takes her from exploring the graffiti-sprayed streets of Berlin to enjoying serene walks in nature. Drawing inspiration from these contrasting landscapes, she deftly weaves together textures, colors, and shapes in her artwork, blurring the boundaries between photography and graphic design.
SHOP MAREIKE X KLINT
With a vast international following, Mareike's graphics and photography are available in online shops worldwide. Her exceptional work has graced the pages of renowned interior magazines such as ELLE Decoration, Schöner Wohnen, and VTwonen, among many others. Notably, her selected pieces can be found in prominent retail destinations like IKEA, Urban Outfitters, and Habitat.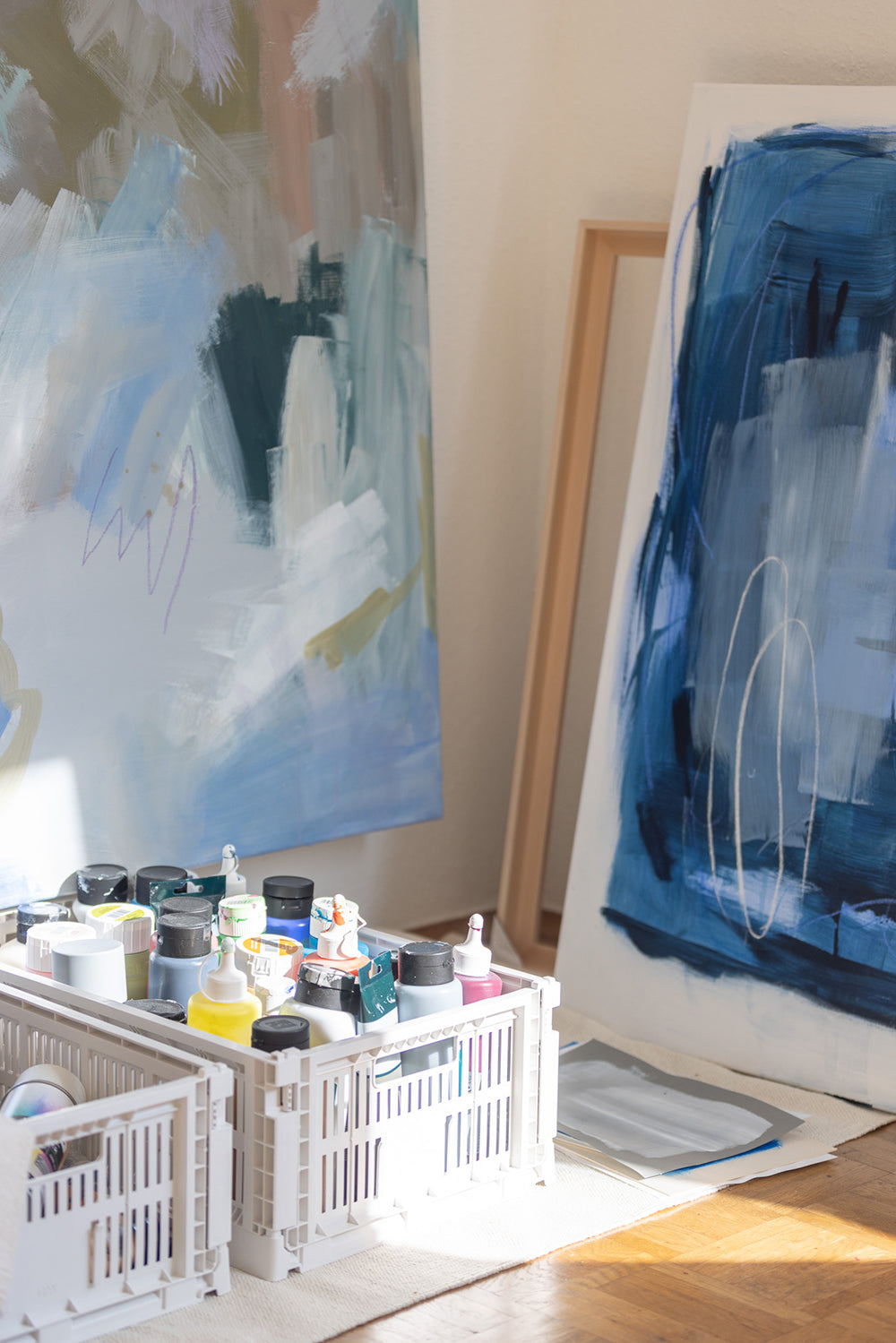 A source of inspiration
Mareike Böhmer's distinctive style emanates a soothing and inviting atmosphere, characterized by calm and pleasing colors. Her unique approach seamlessly combines painting and photography, resulting in breathtaking works that capture the imagination.

Explore the "Balanced Minimalism" series by Mareike Böhmer made in collaboration with Klint. At Klint, we support up-and-coming artists. By choosing Klint, customers directly support our artists and their careers. From every sale on this store, the artist will receive 5% of the revenue generated from their artwork. Join us in fostering artistic talent.
Shop Mareike Böhmer X Klint